The 5 co-founders are developing together a high-level mentoring programme reserved for their artistic teams involving professionals from each territory but also from abroad, in support of the production process of the mAPs screendance collection:
• 3 international campuses during which the 5 artistic teams are gathered around key topics for film development:
> Script Development – Malakta (FI) Online / 31 August – 3 September 2020
> Pre-Production – DAN.CIN.LAB (FR) Online / 21 – 31 March & 2 – 5 May 2021
> Post-Production – COORPI in Lavanderia a Vapore di Collegno, Turin (IT) / October 2021
• 3 national mentoring periods per country, where each artistic team will be accompanied by a local professional on a subject specific to its film project.
mAPs guest
mentors
are activist
experts
committed to develop new
narratives
about nowadays
issues
through
dance
and
film
.
•
Warm-Up session
29 June – 1st July 2020
•
Cold Storage duet of creators
Cold Storage is a short dance film that pays homage to the virtuosic physical performances and melancholy comedy of the classic silent screen. As a lonely ice fisherman discovers his frozen prehistoric soul brother in the ice, multiple levels of time and reality blend together into a cinematic and kinetic exploration of alienation, dependency and friendship. The films has toured in more than 280 festivals and been rewarded in more than 40 competitions worldwide.
Filmmaker – Cinematographer – Choreographer
Thomas Freundlich is one of the leading practitioners in Finland's vibrantly growing independent dance film scene. Mr. Freundlich's work ranges from dance shorts, documentary work, performance videography and 3D projects to music videos and projection design for the stage. His work has been seen at dozens of film festivals worldwide as well as broadcast TV both in Finland and internationally. From 2012 to 2014, Mr. Freundlich was the co- artistic director of Finland's Loikka dance film festival.
Choreographer– Performer – Filmmaker
Valtteri Raekallio is based in Helsinki and one of the most prominent Finnish choreographers of his generation.His choreographic work explores the boundaries between multiple art forms. He creates bold performances and films that combine complex narratives and themes with strong visual imagery and well crafted movement. His productions reach from immersive site-specific performances to stage work and film projects of different approaches. He is also an internationally recognized teacher in high demand at universities and dance workshops. As a dancer Valtteri Raekallio has worked with major international and Finnish choreographers in over 70 productions in 40 countries. He has appeared in contemporary dance performances, opera and theatre productions and films.In 2019 his company Raekallio Corp. received the Finland Prize and Valtteri Raekallio received the City of Helsinki Artist of the Year award.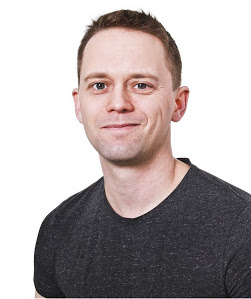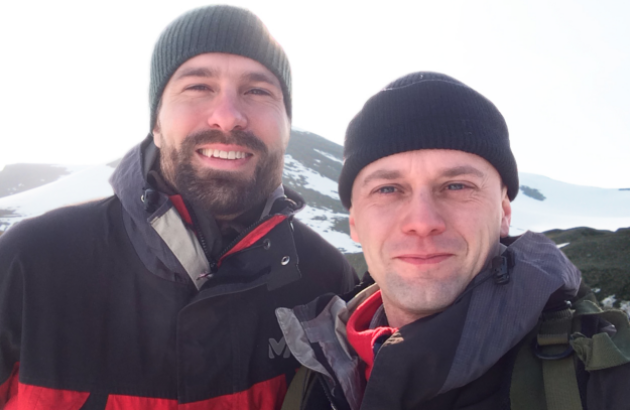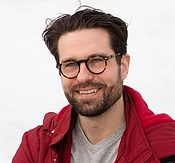 •

Mentors' Session
31 August – 3 September 2020

•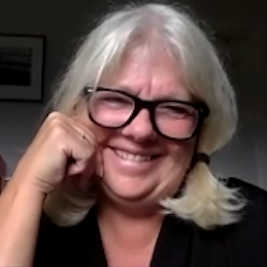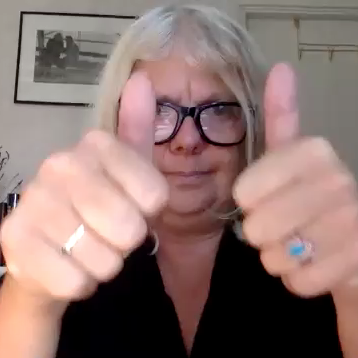 Filmmaker – Script doctor – Producer
Birgitta Liljedahl is a critically acclaimed published novelist, and columnist in her native Sweden. She has also produced two short films based on her work as an intelligence analyst with the Swedish Defense Research Agency in conflict areas such as Kosovo, Sudan, Haiti and the Democratic Republic of Congo.
Brigitta is currently developing THE COMBAT WEDDING , The REJECTED and GUERILLA BARBIE with script coach Marilyn Horowitz in New York City, with whom she also developed her first feature screenplay, THE PULSE, a science-fiction thriller.
Author – Curator – Dramaturge – Researcher
Sandra specializes in ethical and political perspectives toward body-practice and theory (see Violence of Inscriptions, a project on bodies under structural violence, with A. Zaides, 2016-18, HAU Hebbel am Ufer) and on dramaturgy in body-centered performing arts. She co-edited several books on the topic such as Bodies of Evidence: Ethics, Aesthetics, and Politics of Movement (2018, with G. Ertem, Passagen) or the periodical SCORES (2010-16, with Tanzquartier Wien).
Her PhD (2018) deals with the entangled experience of the border and of collectivity in artistic work from Lebanon and Palestine (Resilient Bodies, Residual Effects, forthcoming with transcript in 2019). As an educator, Sandra works, e.g. with DOCH/Stockholm University of the Arts (Senior Lecturer since 2012) and ashkal alwan HWP-program (Resident Professor 2015-16).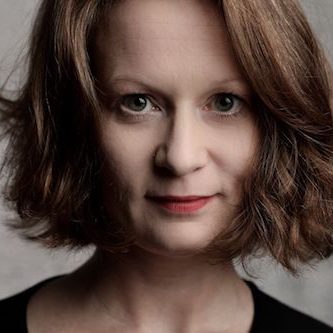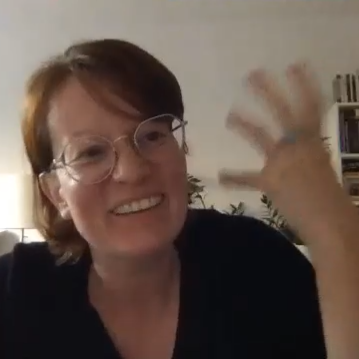 •
Mentor's session #1
with Alla Kovgan
21 – 31 March 2021
•
Mentors' session #2
with Alla Kovgan & Alexandre Cornu
2 – 5 May 2021
•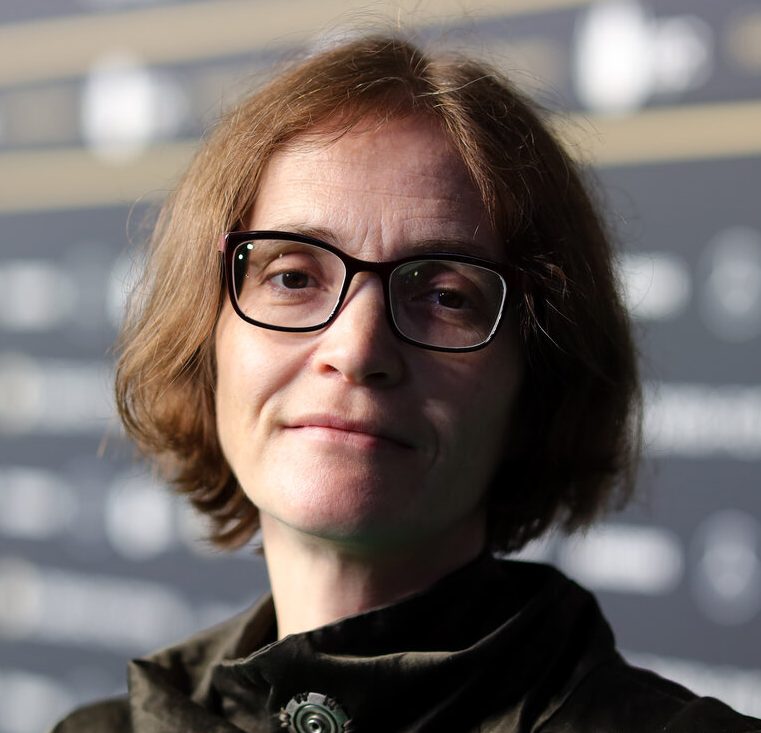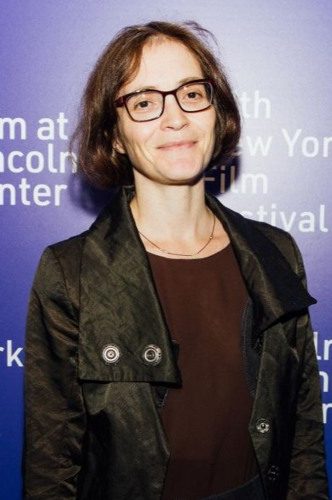 Director – Editor – Author – Producer
Alla Kovgan was born in 1973 in Moscow, where she studied linguistics and information science until 1996. In 1996 she moved to Boston (USA), where she received her Master's degree in Education.
In 1999 she founded the Kinodance Company in Boston together with the choreographer and dancer Alissa Cardone and the visual artist Dedalus Wainwright. With this company she realized multimedia stage shows, installations and films. In 2000, together with filmmaker Jeff Daniel Silva, she founded the non-profit organization Balagan Film Series, which regularly organize thematic film events with underground and experimental films. In St. Petersburg, Kovgan has been the programmer of the dance film festival Kinodance since 2000.
In her own films, Kovgan has often been dealing with dance and choreography. In her feature film debut "Movement (R)evolution Africa" (US 2007) she portrayed nine African choreographers. Her medium-length documentary film "Nora" (GB/US 2008, co-directed by David Hinton), about the Zimbabwe-born choreographer Nora Chipaumire, has been screened in festivals worldwide and has won numerous awards. The 3D short film "Devil's Lungs" (2018) was about accordion music and contemporary dance in Finland. In addition to her work as a filmmaker, Kovgan has curated various dance and avant-garde film series worldwide over the years.
At the Toronto International Film Festival 2019 she premiered her feature-length 3D documentary "Cunningham". This film has since been toured and awarded in the biggest international festivals and is now available on several premiere SVOD platforms.
Alexandre took part in the creation of the production company Les Films du Tambour de Soie in 1987 and became its manager in 1996. Les Films du Tambour de Soie produces, creative documentaries for both French and foreign television channels, centred around history, discovery, arts and society.
The catalogue he built with Les Films du Tambour de Soie currently includes nearly 200 films, distributed by Doc&Co, France Télévisions Distribution, Arte Distribution, Andana Films and Terranoa.
The company regularly works with national museums, such as the Louvre Museum, the Orsay Museum and the Georges Pompidou Centre, and produce eight to ten hours of programmes each year for French channels, mainly Arte, France 5 and France 3, Planète, LCP, Vosges Télévisions and local channels (TLSP), as well as foreign channels (RTBF in Belgium, TSR in Switzerland, AVROTROS in the Netherlands, YLE in Finland).
In 2012, Les Films du Tambour de Soie was awarded the Prix du Producteur Français de documentaire by Procirep. In 2013, they were nominated at the European Film Awards, category best European animation film for Jasmine by Alain Ughetto. In 2014, they won the Special Jury Prize at FIGRA for Laurent Esnault and Réjane Varrod's film "L'Ecole en bateau". In 2016, Etoile de la Scam, "Le bonheur est dans le béton", by Lorenz Findeisen. In 2018, "A thousand girls like me" by Sahra Mani is selected at the Hot Docs (Canada), Sheffield (UK), IDFA (Netherlands) festivals and wins more than twenty international awards (series in progress). In 2019, "Les Heures Heureuses" by Martine Deyres wins a special mention at the Festival International Visions du Réel.
He has currently more than 20 films in development and production phases, including the documentary about dance and resilience "Odette and me" by Anne Luci Viscardi.
Alexandre is also president of Eurodoc and continues to pass on his experience as lecturer at workshops organized by La Fémis, EDN and Eurodoc.